Thousands of Quality Tests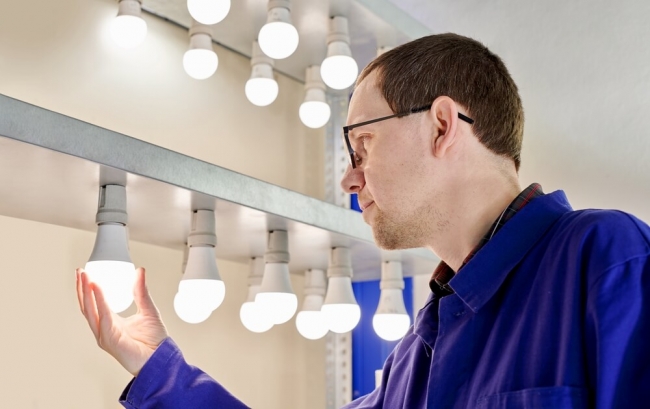 The development of each and every product involves precise testing and laboratory research.
Every product is subject to strict quality control by a team of inspection workers directly at the place of production and afterwards also in our own laboratory. We run nearly 1,100 tests per year under the supervision of 25 specialists.
The equipment of the laboratory is adapted to the portfolio of the products which we supply to the market.
One of the key pieces of equipment is an integration shepre for measuring light source parameters. Another important device is our goniophotometer for measuring radiation characteristics of luminaires.
The laboratory is also equipped with thermocameras, a computer-controlled optical bench for testing the life of light sources, a device for hot loop testing, battery testers, accumulator testers and other cutting-edge equipment.
Because of this testing, we can confidently stand by the values we list on packaging and guarantee the flawlessness and safety of every product.