Excellent Availability of Products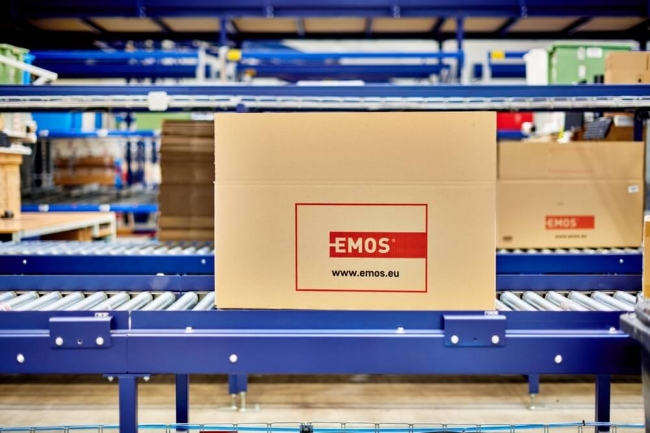 EMOS's logistics and warehouse centre is located in Přerov, Czech Republic. It is divided into three logical units – storage and order picking warehouses, the inspection warehouse, and packaging and shipping.
The total storage area exceeds 16,000 m2, and allows us to hold over 95% of items from our assortment in stock in sufficient quantities at all times.
We ship over 23,000 items, 2,000 packages and 200 Euro-pallets in a day,  delivered to 26 EU countries.  The capacity of our warehouses is 22,000 pallet positions, 1,200 shelving units and 2,600 boxes in an automated lift stacker.